Here are the prices you should be getting for entries and exits. Its important to review these with your own entries/exits periodically to pinpoint any execution problems with your weekly 15 minute routine or problems getting decent fills with your online broker.
If you are consistently getting worse fills, this will affect your long-term performance greatly versus the performance chart.
Successful intra-day traders can use their skills to try to beat the 1.5% limit order method to enter new positions and selling at the open on Tuesday with a market order. But it can be difficult to beat the already terrific results over the first four years using the simple 15 minute buy-limit routine outlined on the performance chart since 2012 and taught in detail in the getting started video.
So its very important to review your entry/exit prices periodically. If you are getting consistently poor entries/exit prices, review your routine carefully with the getting started video. If you need further help, contact support at info@investtobefree.com.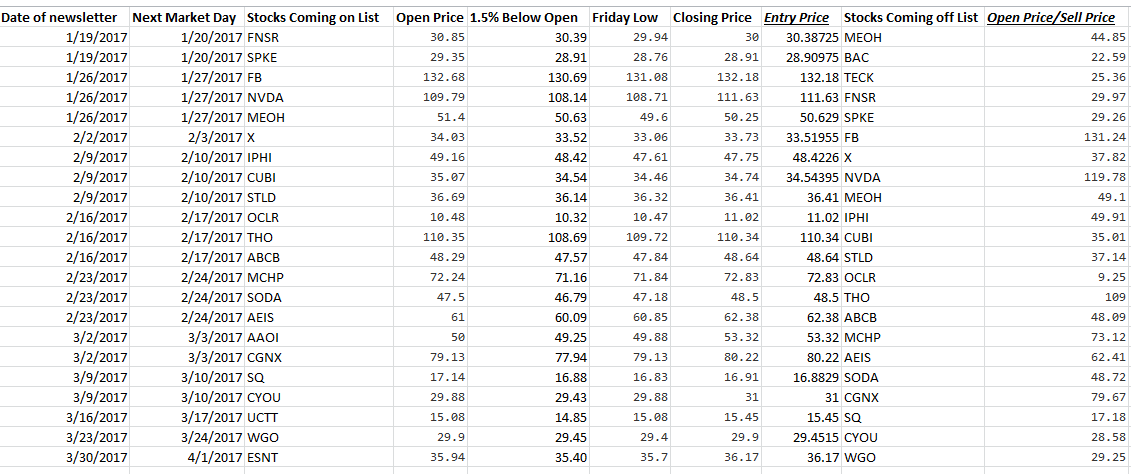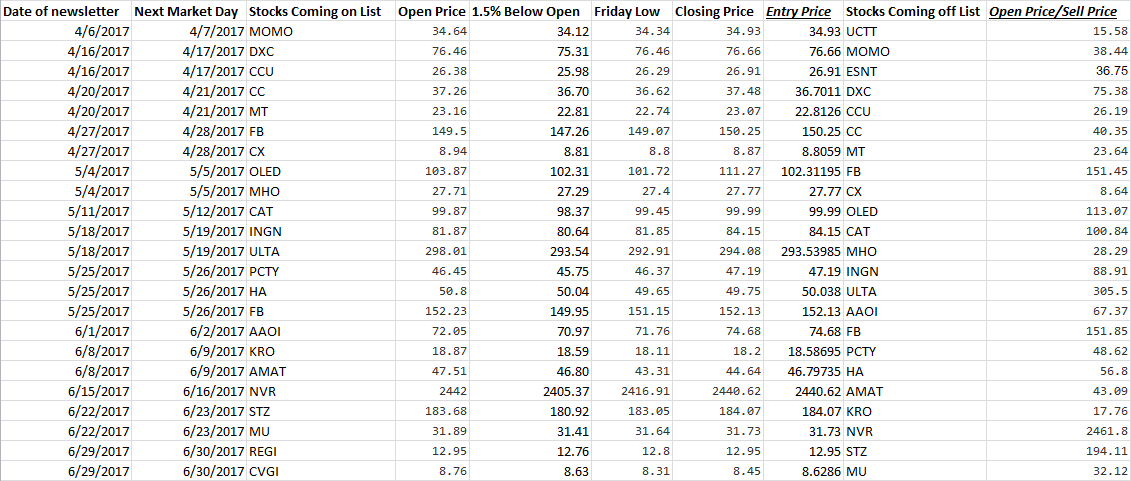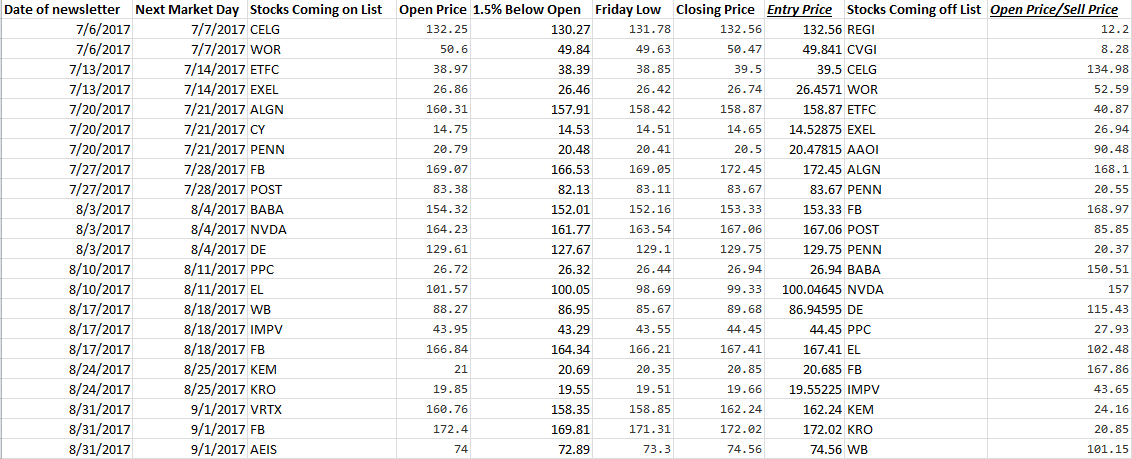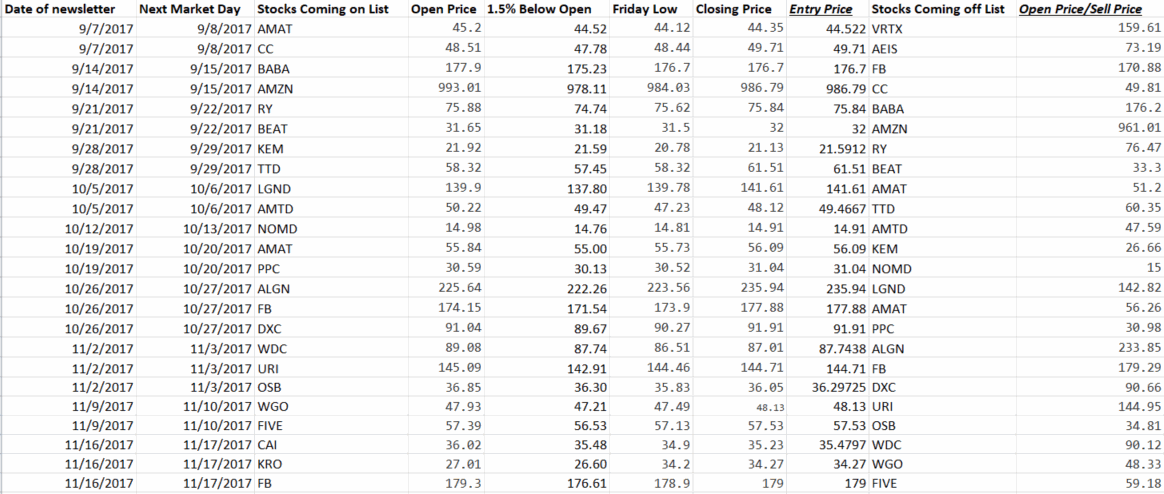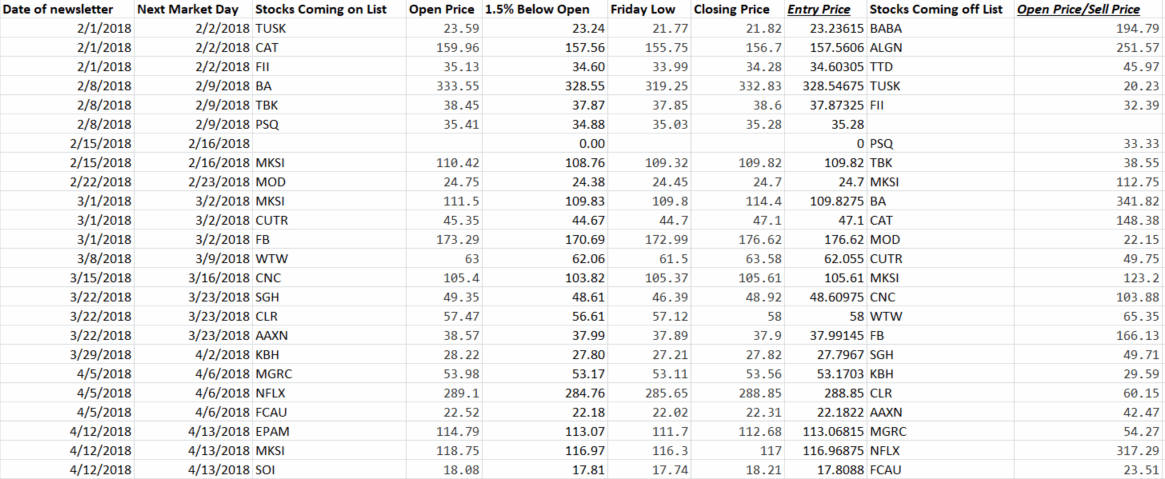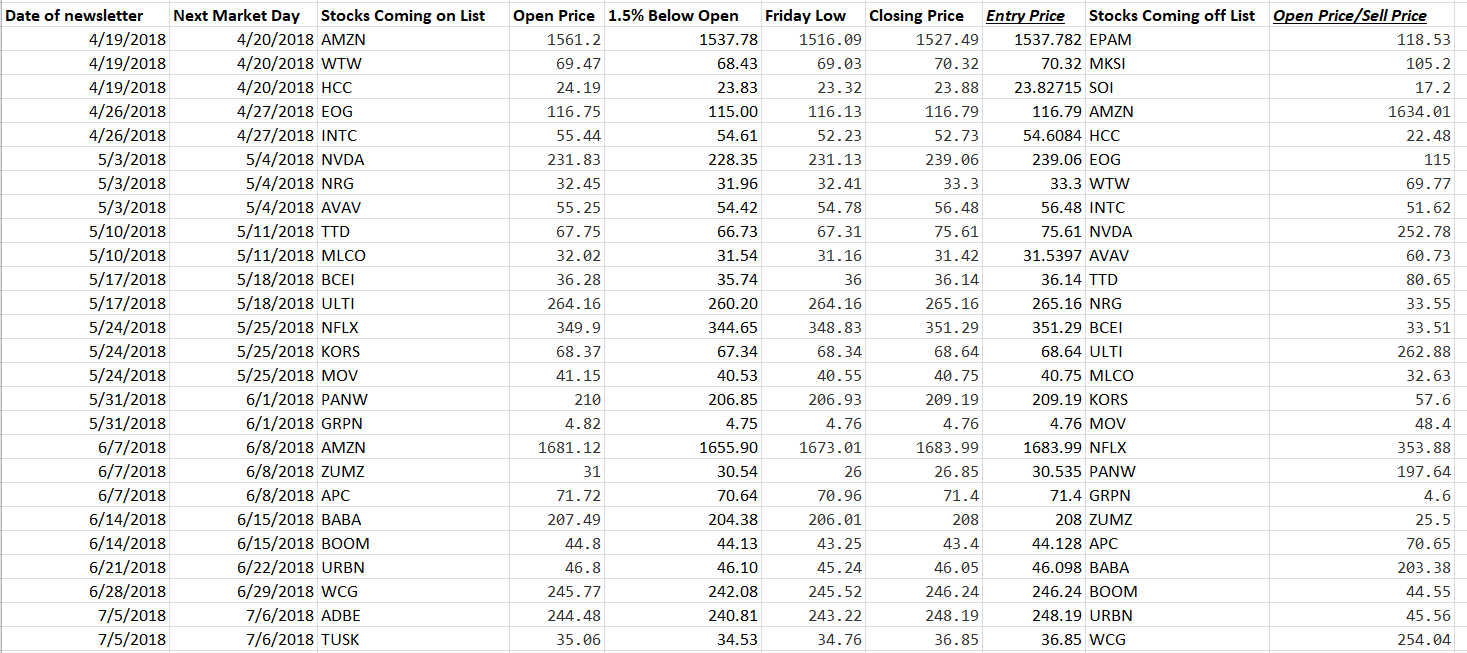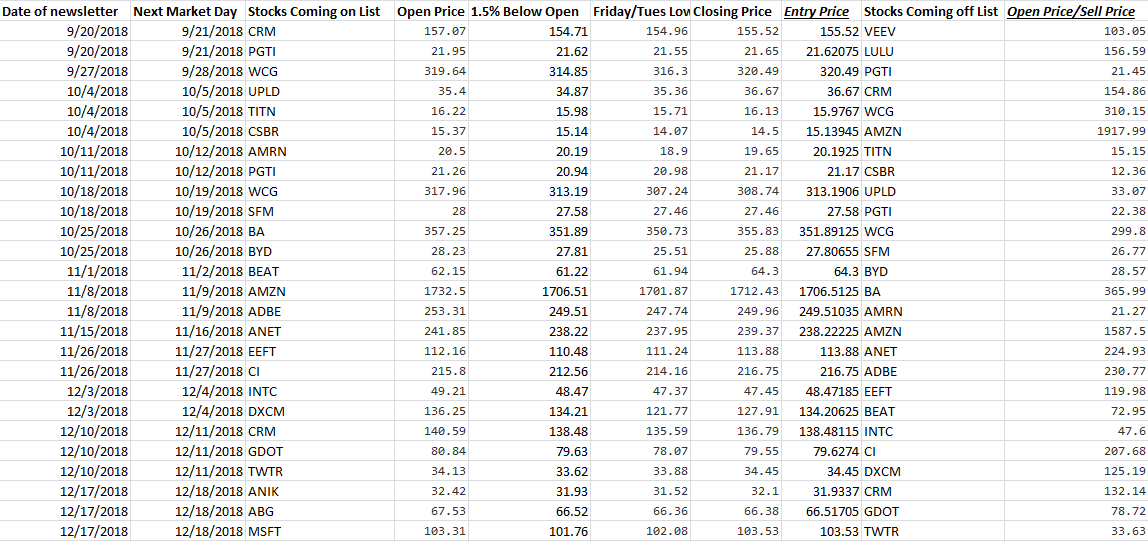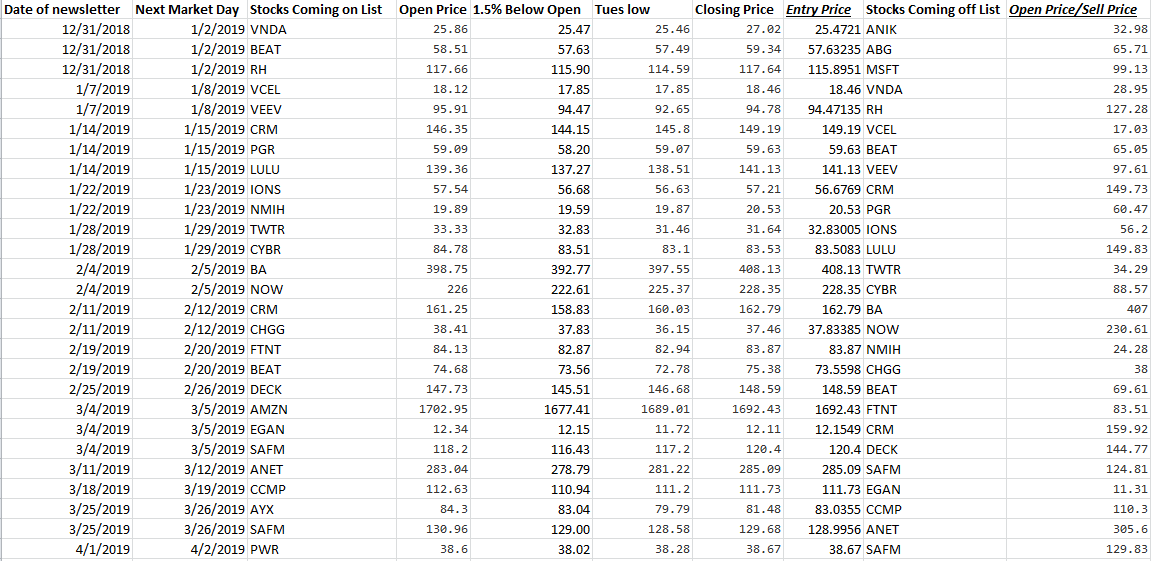 Please note: Prices are usually prices adjusted for any splits, dividends and distributions.  So if there are slight differences, check the unadjusted open and closing price which are available on some charting services including stockcharts.com along with the adjusted prices.  If the opening price is adjusted then the closing price and price when coming off the list will be adjusted as well.